Owners Update on Successful Early Launch of New Bequia Villa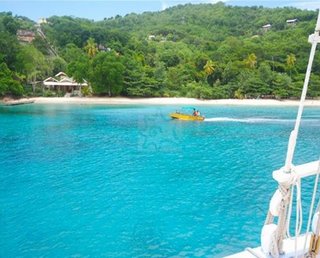 It is possible to launch your property prior to completion...


A Shade of Blues is a fabulous, brand new Bequia villa, due to be completed in February 2010.


We have just secured A Shade of Blues its first booking for 2010, and there are already strong enquiries for 2011.

A Shade of Blues is the newest villa to our collection, and it is the perfect example of how we can promote your Bequia property from the early stages, to secure some great bookings for you . . .
Our team have already fully established the property on our website and into the market place early so that early bird clients are able to book.

Our site enables early exposure to enquiring clients, to allow for maximum potential bookings.



TOP TIPS :

We can recommend several things to get the ball rolling with early bookings:
- Be brave and have an early photoshoot to gather images which assist with marketing.
Even
if your villa is not yet complete, we can arrange for photoshoots throughout the final stages, to accumulate a great gallery for your property :),
- Plant the garden early, this helps to make the villa look settled more quickly.
- Be open to viewings before completion - everyone has imagination and you may build a long lasting relationship with a client by opening up the property for them to take a peek before completion.
- Price competitively.



We create Multiple listings for split rental of properties :


A Shade of Blues has two levels, which can be rented together or separately, working perfectly each way. Therefore we have three listings for the property - A Shade of Blues, A Shade of Blues Apartment, and A Shade of Blues House. If you follow the links, you will see that potential clients are presented with pictures, and plenty of comprehensive information, allowing them to make a decision quickly since all the answers they need are in one place.

As always, the team are on hand 24/7 to answer calls and emails for you and for future guests - we look forward to hearing from you.


We can help new Bequia Villa owners get your property get off to a great start . . .
If you would like more information on the services we can offer, please contact the team at

grenadinevillas@mac.com