Wedding Menu For The Friendship Rose Schooner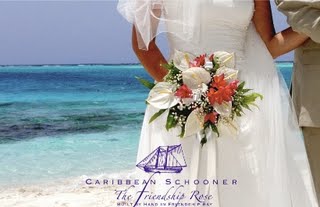 The Friendship Rose Wedding Menu
The Schooner provides an exquisite environment for your wedding day and enables the Bride, Groom and guests to enjoy the beauty of the Caribbean in comfortable and relaxed manner.

With breakfast, lunch and afternoon tea on board, the Friendship Rose Wedding Menu is the perfect accompaniment to a wonderful day.

Simply contact the team for more information.