Pre-Provisioning for your stay in Bequia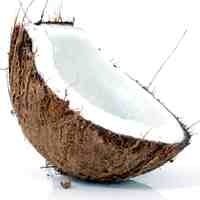 Pre-provisioning for your arrival in beautiful Bequia . . .
Grenadine Island Villas can arrange to have a fantastic arrival pack waiting for you when you reach your vacation base.



We offer the Welcome Pack - this is based on two guests sharing, and for 50USD this consists of all the essentials and some local treats ready and waiting for you at your villa of choice. In the pack are evening snacks, plantain chips, local beer and fabulous fresh banana bread. Also included are breakfast items, for example tea, coffee, milk, croissants, cereal . . . just let us know your preferences.

Alternatively, why not go for our Special Wishlist option - in this service, we pre stock your villa with any basics or special items you would like. Simply send us
your wish list and we will purchase and deliver what you require, so all you have to do upon arrival is set down your luggage and enjoy your vacation from the very first moment!

We highly recommend that you embrace the local treats during your stay, and below is a list of our personal favourites you might like to try. Most of the foods that you enjoy are also available on our lovely island, and there are plenty of fresh fish, fruit and vegetables that are easily available.

A few of our favourite items you might like to add to your list . . .

Plantain Chips
Bequia's wonderful Key Lime Pie . . . a beautifully refreshing dessert :)
Hairoun Beer
Erika's Hot Pepper Sauce
Sweet Potato
Banana Bread
Fresh fruit from the excellent local market, items depend on the season
Rice
Chicken
Rum
Fresh Bread

Home baked dishes
We can even have dishes pre-made for you, ready to simply pop into the oven whenever you like. These include Lasagne, Eggplant Parmigiana, Vegetable AuGratin, Key Lime Pie . . .