Frangi Jump Up - Live Pan Music on the Shoreside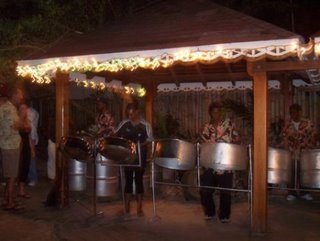 Thursday night Jump Up at the Frangi ....


A visit to Bequia is not complete without enjoying the weekly Thursday night Jump up at the Historical Frangipani hotel in Bequias Admiralty Bay.
The Band play a great set of foot tapping lively pan which is sure to get you moving and feeling great.
The Jump UP is a local tradition which is enjoyed by visitors and locals alike. You can reserve a table for a pre Jump UP BBQ which is tasty and sets you up nicely for a great evening. Ask the team and they can reserve your table at the frangi.
email grenadinevillas@mac.com