Stunning Architecture of Bequia's New Luxury Villas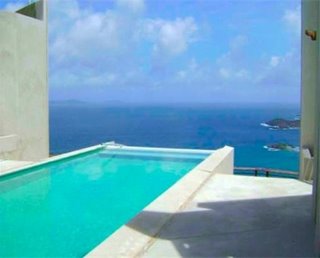 Showcasing Inspiring International Architecture on Bequia
Situated in Friendship Heights, Mangw
ana has stunning views over both sides of Bequia, of the Caribbean Sea and neighboring islands, Balliceaux and Battowia. These exquisite views are framed by the simple lines of Mangwana's stunning forms - and this new luxury villa is bringing Bequia into the international level. With Mangwana, you can now enjoy the natural laid back vibe of Bequia from a truly international high quality, architectural environment. High ceilings, commanding doorways and a wonderful infinity pool, this villa enjoys a tranquil, luxurious atmosphere in the perfect setting.
These new properties allow guests to enjoy Bequia to the fullest. Letovah Villa is another example of simply outstanding architecture. This vacation base has crisp corner windows and cool, calm interiors, along with natural indigo dyes for the wall finishes. The intricate wood carvings at Letovah also give the villa a harmonious, eco feel. The property boasts amazing views from the infinity pool, which is surrounded by a serene pool area and gentle sea breeze. These views can also be taken in from the open plan living area, through the huge, double doors that open out to the pool. This is a perfect retreat.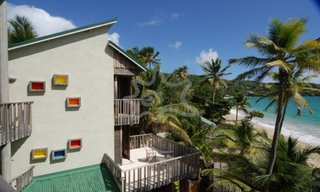 Enjoy Bequia in Tranquility & Style


The fabulous New Eden Beach House has won awards for its inspiring architecture, and it is easy to see why. This villa has clean lines, a fantastic sense of space and wonderful ocean views. The simple, crisp style of the property gives it a calm atmosphere, and you can enjoy the Bequia sunshine from the deck areas. Large windows and high ceilings also add to the ambience. If you would like any more information on these properties, contact the team.