Weddings on Bequia and In The Grenadines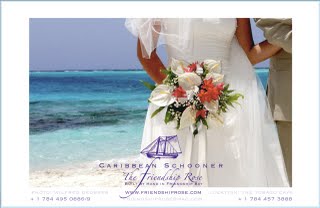 Grenadines Island Weddings

The ultimate in Grenadines Weddings.

Choose your island and invite your guests we will take care of the rest.

The Schooner caters to your and your guests every need throughout the day for a full Wedding service - please do take a look at the brochure.
/Grenadine%20Wedding.pdf
The 100ft classic local sailing schooner offers the most magical environment for your wedding day in The Grenadines.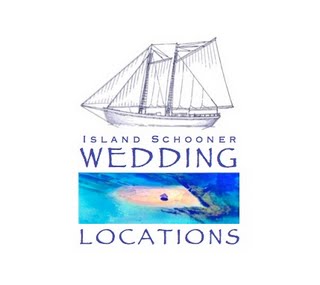 Choose your location - from a remote coral island, the chic shores of Mustique or historic chaples of Canouan and Mayreau

The Celebration can be on:

Bequia

Mustique

Canouan

Mayreau

The Tobago Cays or in the southern Grenadines...

Palm Island

PSV Petit Saint Vincent

Mopion island
Imagine a pristine wedding on the coral sands or on the historic deck or churches of these islands with full catered private environment of the Sailing Schooner for you and your guests to enjoy for the day.
Heartfelt feedback


The team have wonderful feedback from the weddings
and many many happy guests

A truly fabulous day ...
"We travelled on the Friendship Rose on Valentines Day for our wedding which was conducted on Jamesby in the Tobago Cays....what a memorable experience a truly fabulous day. The staff are great. Very friendly and catered for our every need on what was a very special day. Many thanks to Sarah and Meg for arranging everything prior to sailing and for giving us a day we will never forget (until our we renew our Vows!!!!). Thanks also to all the crew you were fab." Private Wedding March 2010 - Mar 3, 2010
Fully inclusive and customizable events :
- Ships Photographer

- Fresh Flowers

- Tropical Petal Confetti

- Local Spice & Rum Wedding Cake

- All Ceremony Services (legal documents, Priest services)

- receptions and accommodation all available as options for your group

- finishing touches .... let us know what you dream for your wedding day and we can arrange thoses extra finishing touches for you - consider a live pan bands or solo acoustic music for you on board or ashore for example.

Contact the team to discuss and reserve your Wedding day


Email the team on thegrenadines@mac.com or call 0800 0484814 for a friendly idea of the service involved and to discus your ideas for the day.
photos of weddings in the Grenadines
and
more grenadines wedding images

Treasured historic vessel
This vessel is treasured part of Grenadines history and has a wonderful atmosphere and ambiance.

The Friendship Rose continues to be enjoyed & treasured by visitors to the Grenadines.
This Bequia Built Classic Schooner has recently featured in the following publications:
High Flyer - British Airways Magazine Harpers Bazaar Escape MACO Destinations
The Sunday Telegraph The Daily Mail
Labels: Bequia, Canouan, Full Wedding Agency in The Grenadines, Mustique, Palm Island, Saint Vincent Wedding Services, the grenadines, The Tobago Cays, Wedding, Weddings