Bequia Easter Regatta 2010 April 1-5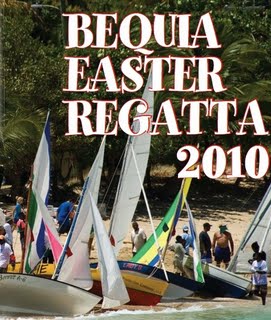 Join us for 5 days packed full of fantastic events for all the family. Bequia's annual Easter Sailing Regatta is popular with many returning guests and sailors, and is not to be missed.
. .

The event kicks off at the Frangipani Hotel, which is situated right next to our Belmont Grenadine Island Villas office. There are Yacht Races, Fishing Boat Races, any many shore activities including buffets, drinks and of course the famous sand castle building competition that children will just love! Also great for kids is the Crazy Craft Competition, and both of these activities are held at the beautiful Friendship Bay Beach.


This is a busy, exciting time for Bequia when everyone comes together and the atmosphere is brilliant. Yacht registration is to be completed on the 31st March, and there are daily prize givings and of course you must make sure to enjoy the local food and music across the island.
For more information, or if you would like to arrange a Bequia Vacation around the time of the Easter Regatta, simply contact the team and Grenadine Island Villas and we will be happy to assist :) We have two waterfront offices, and can help organise car hire, picnics on the beach, island tours and of course can give you some great advice about where to visit during your stay.